This is The Perfect Spot to Park Your Trailer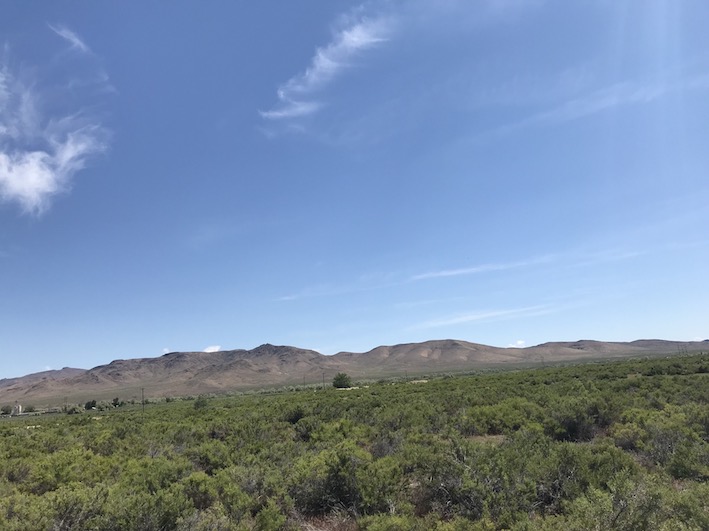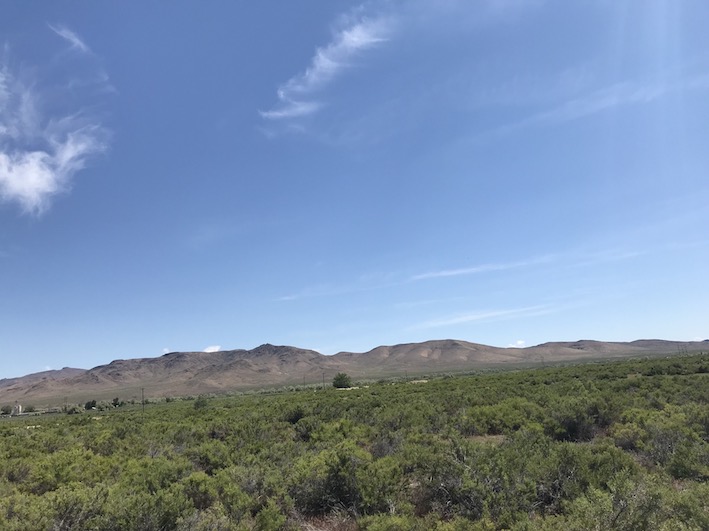 sold out
This is The Perfect Spot to Park Your Trailer
2nd St, Golconda, NV 89414
0.16 Acres
Summary
You've been pulling for a long time now. You've been through this part of Nevada so many times you lost count. You even drive through here in your dreams, sometimes. You don't mind this route of your haul at all. The landscape is pretty incredible, you don't see anything like it much else in the country.
You're away from your wife a lot, but pulling pays the bills, and a little extra, too. As you keep cruising on I-80, you dream about the 'extras'. What you love to do and how you want to spend your money. You like to keep life simple. People want too much these days. You just want a place to park your trailer, enjoy being outside in the fresh air and not behind the wheel all the time. A place where you can cook and drink out in the open. A spot where you could take a pleasure drive on the bike.
You keep dreaming about that place. And as you're on the highway it hits you - you know this area already. It's the best part of your drives. This is where you want to be! You can get a piece of land up here, and then you could even visit it on your routes. Why the heck not! You almost can't believe you haven't come to that before. You start to feel this energy coming up in you, and you find it hard to sit still. You're going to do it! You're going to get your own piece of Nevada!
Map
Cash price $1,579 plus $199 Documentation Fee
Owner financing for $99 down & $199 Documentation Fee, $99/month for 23 months
Details
Address: 2nd St, Golconda, NV 89414

Parcel Number: 08-0092-06

County: Humboldt

Size: 0.16 Acres

Legal Description: Lot 16 Blk 8 Town of Golconda this lot to be conveyed only

Terrain: Mostly flat

Zoning: M-3 Open Land Use District

Power: 476 feet away

Water: Would be well

Sewage: Would be septic

Annual Property Taxes: $6

Access: Easement

Google GPS Corner Coordinates:

NW: 40.9586, -117.4869

NE: 40.9586, -117.4864

SW: 40.9584, -117.4869

SE: 40.9584, -117.4864
105% 90-DAY MONEY BACK GUARANTEE ON EVERY PROPERTY
- WHAT PEOPLE ARE SAYING -
Testimonials (Keep hidden)
"Very easy and efficient to work with!"
- Christian Smith, Florida Land Buyer
"Andrew and Felicia were awesome to work with. They worked with my financial time frame to allow me to get the land I wanted. They also knew just how close to utilities the land was. Very helpful and informative. I would definitely consider buying from them again."
- Kim Bouldin, Colorado Land Buyer
"We bought two properties from this company, and it was great! Andrew and Felicia are professional and easy to deal with. Thank you guys and more power!"
- Rob and Laara Kesyba, Florida Land Buyers
"It was a good experience to buy my first property they are very nice and very friendly thank you Felicia!"
- Fernando Guerrero Lopez, Colorado Land Buyer
"Professional and no problems that you would usually encountering purchasing land. I checked the land to the state and county parcels and all was in order. The method Compass Land uses to secure payment and documents so that you have no fear of being done wrong is outstanding and I wish more businesses would use these standards."
- David Reynolds, Colorado Land Buyer
"I would recommend this company to anyone who is looking to acquire property. The process was quick and fast and the customer service can't be beat! Thank you Felicia."
- Stephanie Brockett, Florida Land Buyer
"Very quick and transparent transaction I was hesitant at first to trust people online..but everything went well I purchased 2 parcels from them [Felicia and Andrew] and still looking forward to purchase more. I highly recommend this company. Thanks."
- Floyd Zentina, Colorado Land Buyer
"I want to say thank you for this amazing and simple experience in buying land online. At first I was skeptical about making an online purchase but Andrew at Compass Land was very helpful, he walked me through every step of the way (answered every question I had) I am happy to say Compass Land is a 100% plus 👍🏼 more than an A+ rating. I am now a landowner!"
- Sapingkhone Kettavong, Texas Land Buyer
"When the property that I had put a deposit on turned out not to be exactly what I needed (my fault, not theirs) they immediately refunded every penny and are helping me find exactly what I'm looking for."

- Corbett Brown, Colorado Land Buyer
"You made the whole process painless and very quick. It was a pleasure working with you and if I need to make another land purchase in the future, I know who to call!!"
- Mike Musick, Texas Land Buyer
Cash price $1,579 plus $199 Documentation Fee
Owner financing for $99 down & $199 Documentation Fee, $99/month for 23 months
Disclaimer: Please do your own due diligence as you should do with any land purchase. This land is sold as-is and all information provided is to the best of the seller's knowledge. All of the images of the property in this listing are from the area near/around the property.