A Sweet Colorado Legacy You Can Easily Afford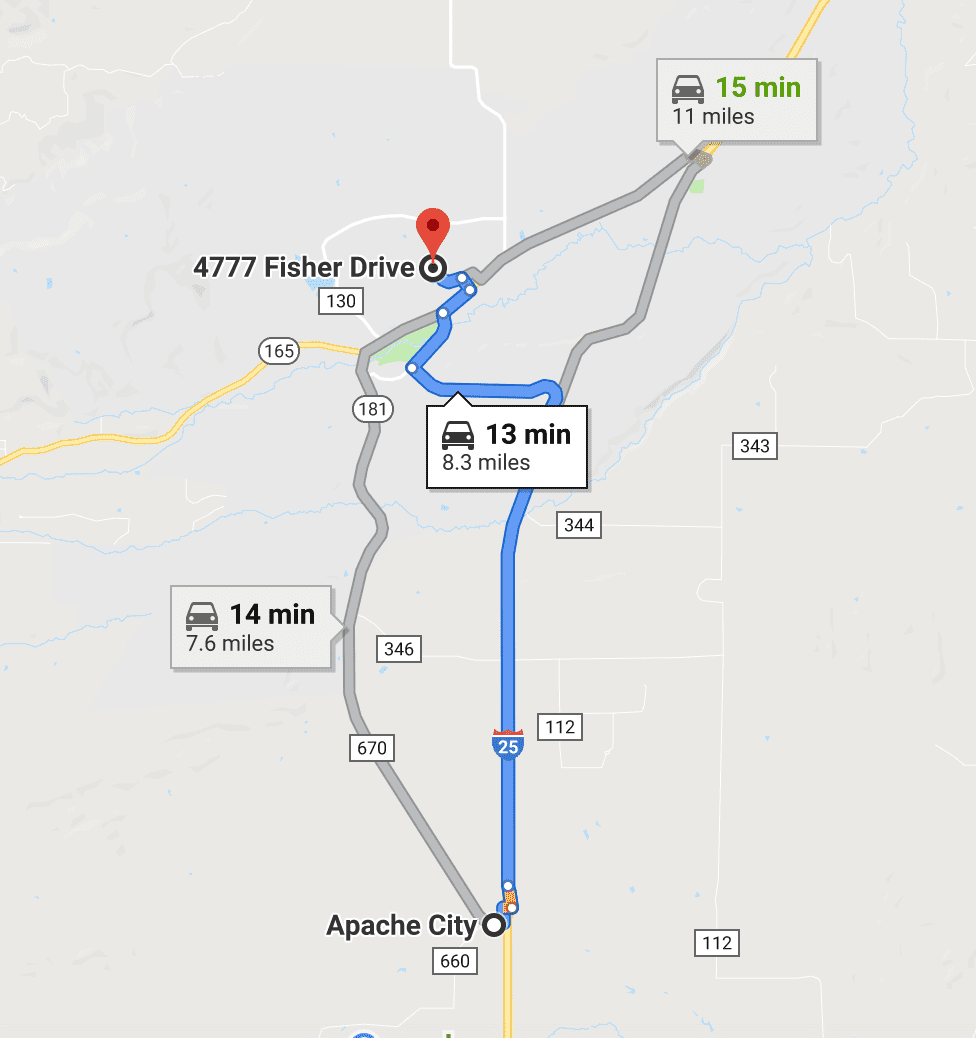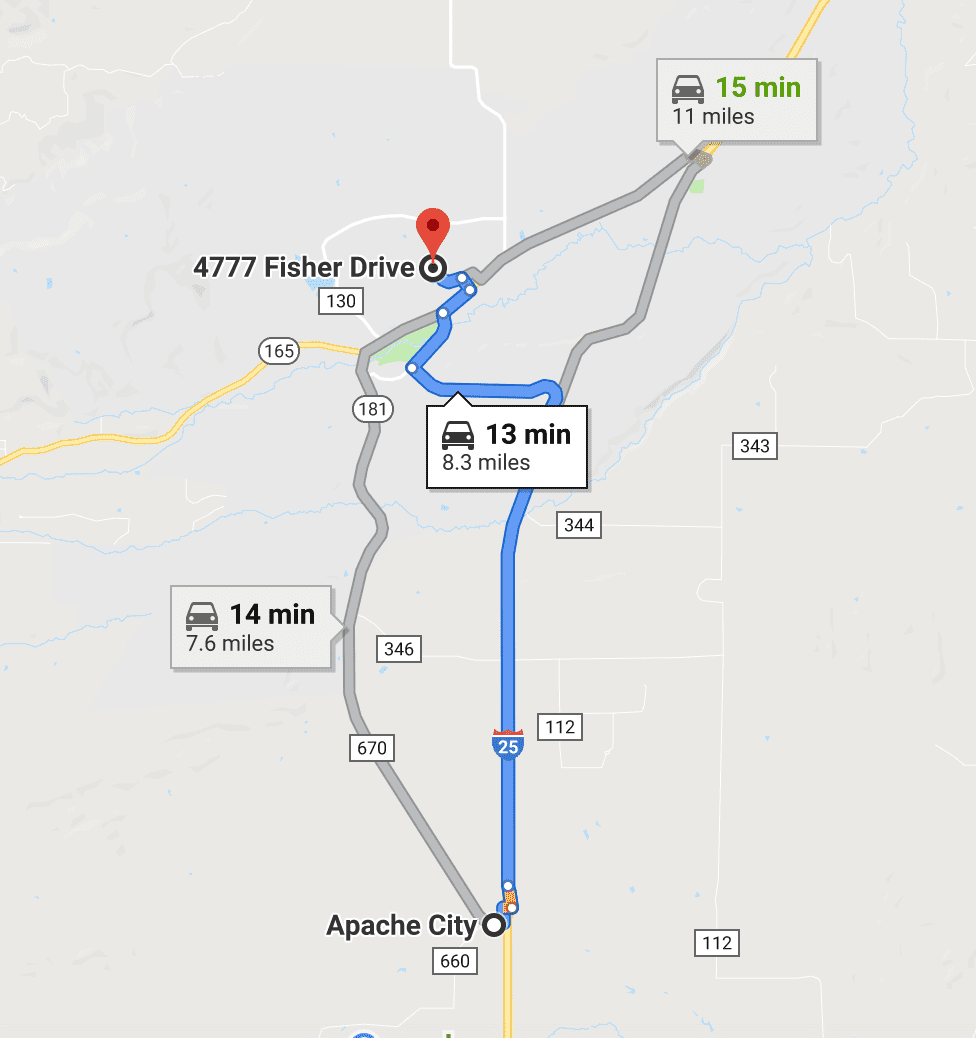 A Sweet Colorado Legacy You Can Easily Afford
Pike Dr, Colorado City, CO 81019
0.20 Acres


Summary
You think there's something to be said for legacy and investments. You've always been interested in real estate, problem is so much of it is expensive. You thought the days were gone where the average Joe could afford to invest in land.
Then you found this property. And you love it. It's exactly what you're looking for as an investor looking to get some experience. The risk is so low. There are no utilities to the lot, so it costs you almost nothing to hold long-term. It wasn't expensive. And the best part - it's right near town. So you're sure any growth will come right down your street. That's the legacy. Something valuable that you can hand down to your kids and grandkids. You might just be an average Joe, but if you keep making moves like this, you'll die a Rockefeller.
Map
Cash price $1,649 plus $199 Documentation Fee
Owner financing for $199 Down & $199 Documentation Fee, $97/month for 23 months


Details
Address: Pike Dr, Colorado City, CO 81019

Parcel Number: 4724201268

County: Pueblo

Size: 0.2 Acres

Legal Description: Lot 1230 Unit 1 Colorado City Amended

Terrain: Gentle Slope

Zoning: R-2 Single Family Residential

Power: 820 Feet away

Water: No

Sewage: No

Annual Property Taxes: $45

Access: Easement

Google GPS Corner Coordinates:

NW: 37.947330, -104.841853

NE: 37.947495, -104.841536

SW: 37.947186, -104.841764

SE: 37.947292, -104.841373
105% 90-DAY MONEY BACK GUARANTEE ON EVERY PROPERTY
- WHAT PEOPLE ARE SAYING -
Testimonials (Keep hidden)
"[Andrew] sent the necessary paperwork via email and the transaction was wrapped up in less than two weeks. My wife and I are very satisfied with the speed and simplicity of the process. I wish all real estate transactions were this simple."
- Joseph B.
"It was a good experience to buy my first property they are very nice and very friendly thank you Felicia!"
- Fernando Guerrero Lopez
"Professional and no problems that you would usually encountering purchasing land. I checked the land to the state and county parcels and all was in order. The method Compass Land uses to secure payment and documents so that you have no fear of being done wrong is outstanding and I wish more businesses would use these standards."
- David Reynolds
"I would recommend this company to anyone who is looking to acquire property. The process was quick and fast and the customer service can't be beat! Thank you Felicia."
- Stephanie Brockett
"Very quick and transparent transaction I was hesitant at first to trust people online..but everything went well I purchased 2 parcels from them [Felicia and Andrew] and still looking forward to purchase more. I highly recommend this company. Thanks."
- Floyd Zentina
"Real estate transactions range from simple to complex. But more often than not, they are tedious, involving a lot of red tape. But, Andrew and Felicia at Compass Land made it super easy to complete a sale of property even when as buyer and seller we are in 2 different states and the property in question is in a 3rd. As a buyer, I felt at ease when negotiating with them."
- Monty C.
"Felicia and Andrew were informative, efficient, and courteous. They completed their purchase of my land entirely by email, and after my return of the signed documents, sent me an electronic check for a fair price. The sale of my property was quick, I paid no fees, and best of all, their money was in my account quickly for my use. Based on my recent experience, I would like to recommend this team."
- Geneise L. Alterman
I received a letter from Compass Land expressing interested in buying my 2 properties in Florida... I responded that I was ready sell... throughout the entire process compass land was professional... courteous... feedback was awesome and they made the sale extremely easy... I would rate them at 100%.. thank you Andrew for a great experience
- Bruce Lohr
"I want to say thank you for this amazing and simple experience in buying land online. At first I was skeptical about making an online purchase but Andrew at Compass Land was very helpful, he walked me through every step of the way (answered every question I had) I am happy to say Compass Land is a 100% plus 👍🏼 more than an A+ rating. I am now a landowner!"
- Sapingkhone Kettavong
"When the property that I had put a deposit on turned out not to be exactly what I needed (my fault, not theirs) they immediately refunded every penny and are helping me find exactly what I'm looking for."

- Corbett Brown
Cash price $1,649 plus $199 Documentation Fee
Owner financing for $199 Down & $199 Documentation Fee, $97/month for 23 months
Disclaimer: Please do your own due diligence as you should do with any land purchase. This land is sold as-is and all information provided is to the best of the seller's knowledge. All of the images of the property in this listing are from the area near/around the property.