TRIPLE THREAT! Three Lots in a Row!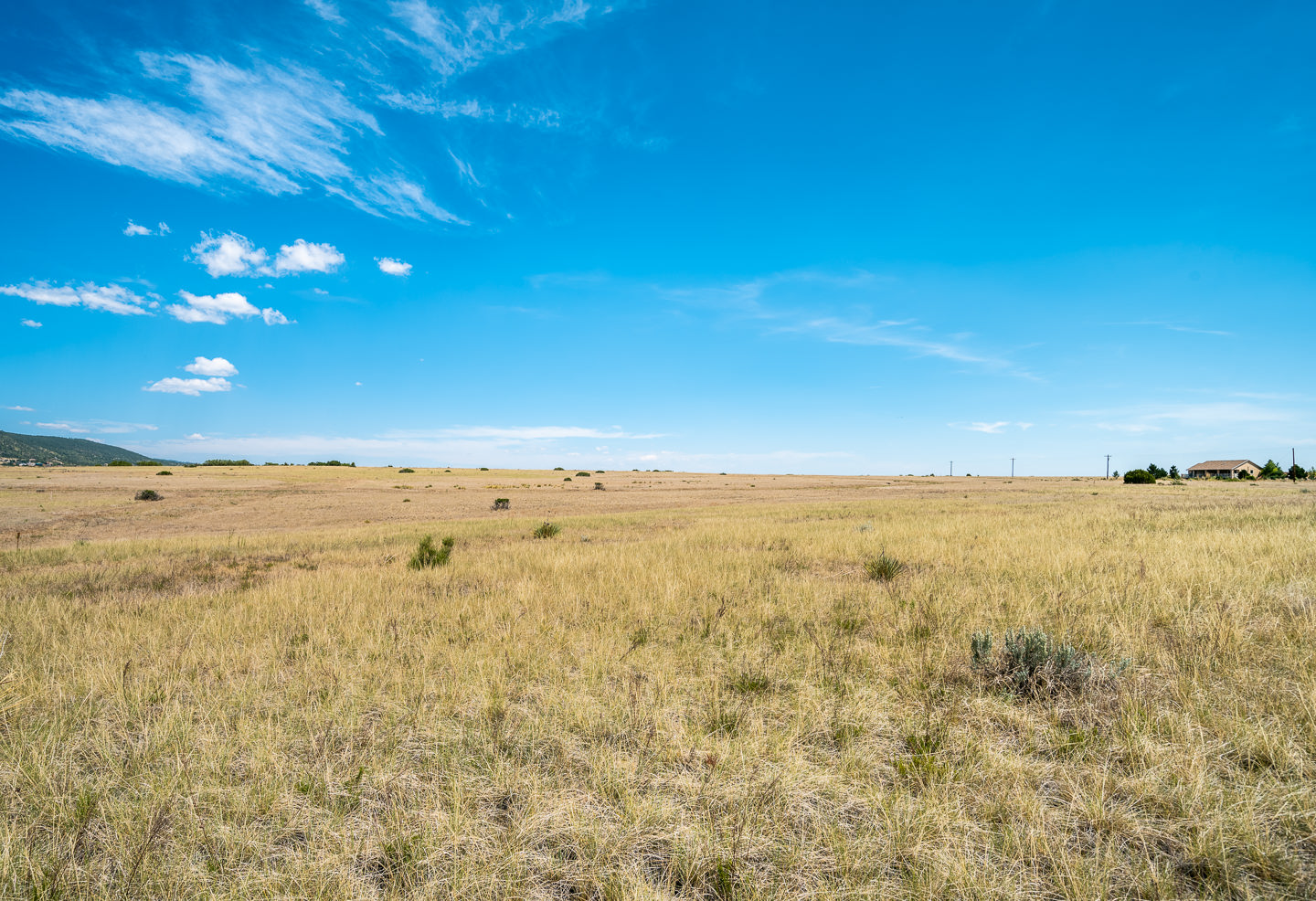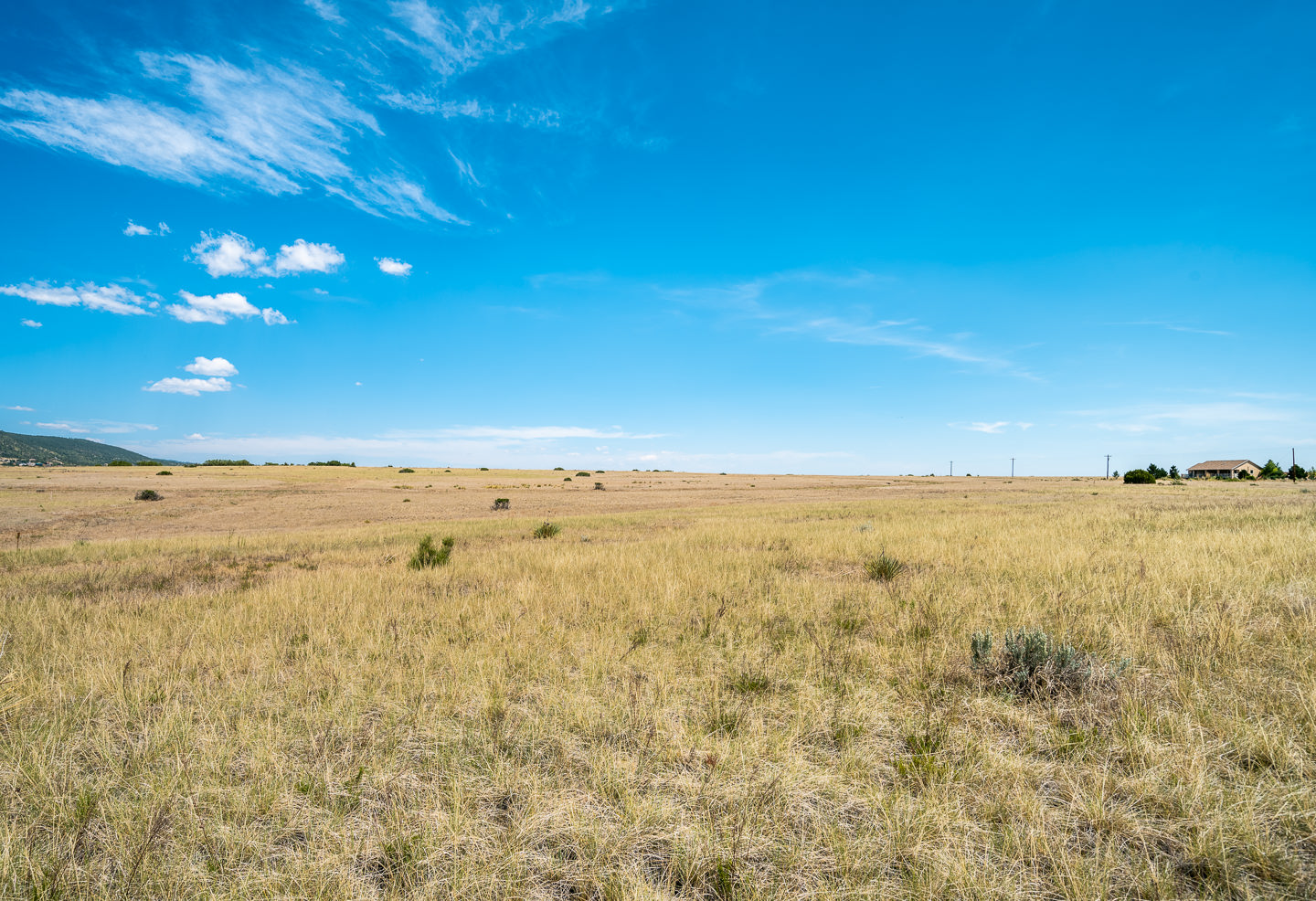 sold out
TRIPLE THREAT! Three Lots in a Row!
Robinson St., Colorado City, CO 81069
0.72 Acres
Summary
TRIPLE THREAT! Three properties in a row! This is a rare opportunity to own a whopping 0.72 acres in Colorado City. Combine this with the low cost of living in the area, and you've got the perfect combination! Maybe you've been looking to move to Colorado, this triple lot is perfect for you to create the ultimate dream home. Imagine a wrap around porch, with views of the mountains in the background. You take your morning coffee and take a seat on the porch, enjoying the peace and serenity of the view before encountering your busy day. With this triple lot, you'll have room for a large backyard, a standalone garage or workshop, and a large garden! This triple lot gives you all the room for living and activities, and extra for you to pursue your hobbies - all on your own property!
Colorado City is part of the Pueblo Metropolitan area, it's located about 26 miles southwest of the city. This is a comfortable distance between capitalizing on a quiet country life and having all the amenities of a larger city. No worries about traffic jams or lack of parking - no one should be subject to that kind of stress. You can also expect a much lower cost of living than other areas in the state, especially compared to Denver, where costs can be as much as 50% higher! Less money spent on utilities and taxes means more money in your pocket, allowing you to do the things you really want.
Maybe what you really want is to spend more time golfing. Colorado City is perfectly suited to these longings! Hollydot golf course is located in the heart of the area, enjoy a round of golf with views of mountains as your backdrop. There's also plenty of opportunities to fish at nearby Beckwith Reservoir or head up to Lake Pueblo State Park to hunt and explore other fishing chances.
Maybe what you're looking for isn't a new home location, but rather a playground? Use this triple lot as a stomping ground to hang out in the tailgate and enjoy a drink while watching the stars. Or park the trucks and let the bikes and ATVs loose - there are trails in the area for you to explore! Whatever your vice is, you can live it out on this triple threat all while enjoying the beautiful, sunny weather of the Colorado desert.
Do not miss the chance to own 0.72 acres - three lots in a row! This is a rare find, and it won't be on the market for long!
Call us TODAY to place a low down payment and secure your property – before you lose out on this triple playground!
Map
Cash price $2,999 plus $199 Documentation Fee
Seller financing for $199 Down & $199 Documentation Fee, $99/month for 40 months
Details
Address: TBD Robinson St., Colorado City, CO, 81069

Parcel Number: 4735124245, 4735124244, 4735124138

County: Pueblo

Size: 0.72 acres (total for all three)

Legal Description: Lots 811, 812, 813, Unit 24 COLORADO CITY AMENDED

Terrain: Mostly flat

Zoning: R-1 Single Family Residential

Power: Alternative sources (solar, wind, etc.). Power lines over mile away.

Water: None

Sewage: Would be septic

Flood Zone: No

Annual Property Taxes: $9/year total for all three

Access: Dirt road

Google GPS Corner Coordinates:

NW: 37.919513, -104.849524

NE: 37.919679, -104.849079

SW: 37.918977, -104.849245

SE: 37.919015, -104.848752
105% 90-DAY MONEY BACK GUARANTEE ON EVERY PROPERTY
- WHAT PEOPLE ARE SAYING -
Testimonials (Keep hidden)
"Very easy and efficient to work with!"
- Christian Smith, Florida Land Buyer
"Andrew and Felicia were awesome to work with. They worked with my financial time frame to allow me to get the land I wanted. They also knew just how close to utilities the land was. Very helpful and informative. I would definitely consider buying from them again."
- Kim Bouldin, Colorado Land Buyer
"We bought two properties from this company, and it was great! Andrew and Felicia are professional and easy to deal with. Thank you guys and more power!"
- Rob and Laara Kesyba, Florida Land Buyers
"It was a good experience to buy my first property they are very nice and very friendly thank you Felicia!"
- Fernando Guerrero Lopez, Colorado Land Buyer
"Professional and no problems that you would usually encountering purchasing land. I checked the land to the state and county parcels and all was in order. The method Compass Land uses to secure payment and documents so that you have no fear of being done wrong is outstanding and I wish more businesses would use these standards."
- David Reynolds, Colorado Land Buyer
"I would recommend this company to anyone who is looking to acquire property. The process was quick and fast and the customer service can't be beat! Thank you Felicia."
- Stephanie Brockett, Florida Land Buyer
"Very quick and transparent transaction I was hesitant at first to trust people online..but everything went well I purchased 2 parcels from them [Felicia and Andrew] and still looking forward to purchase more. I highly recommend this company. Thanks."
- Floyd Zentina, Colorado Land Buyer
"I want to say thank you for this amazing and simple experience in buying land online. At first I was skeptical about making an online purchase but Andrew at Compass Land was very helpful, he walked me through every step of the way (answered every question I had) I am happy to say Compass Land is a 100% plus 👍🏼 more than an A+ rating. I am now a landowner!"
- Sapingkhone Kettavong, Texas Land Buyer
"When the property that I had put a deposit on turned out not to be exactly what I needed (my fault, not theirs) they immediately refunded every penny and are helping me find exactly what I'm looking for."

- Corbett Brown, Colorado Land Buyer
"You made the whole process painless and very quick. It was a pleasure working with you and if I need to make another land purchase in the future, I know who to call!!"
- Mike Musick, Texas Land Buyer
Cash price $2,999 plus $199 Documentation Fee
Seller financing for $199 Down & $199 Documentation Fee, $99/month for 40 months
Disclaimer: Please do your own due diligence as you should do with any land purchase. This land is sold as-is and all information provided is to the best of the seller's knowledge. All of the images of the property in this listing are from the area near/around the property.